Unrivaled
Short Locates
& Borrow List
CenterPoint Securities is a leading broker for active traders who demand access to the most extensive short inventory.
Industry
Leading
Short Inventory
Dedicated
In-House
Lending Team
Short
Locator
In Platform
Locate
Discounts
Up to 30%
Extensive Easy-to-Borrow List
Approximately 8,000 Symbols on our Daily Easy-to-Borrow List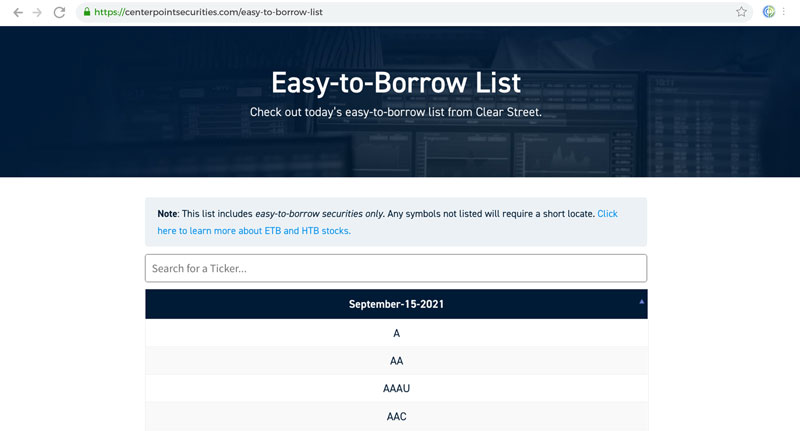 Unrivaled Short Locates
Backed by an In-House Securities Lending Team
Securities Lending Specialists
Counterparty Relationships
Million Shares Located Monthly
Locate Orders Filled Monthly
Integrated Locate System
Secure Locates Directly Within Your Platform
View Pricing & Availability
Available from 4AM-8PM EST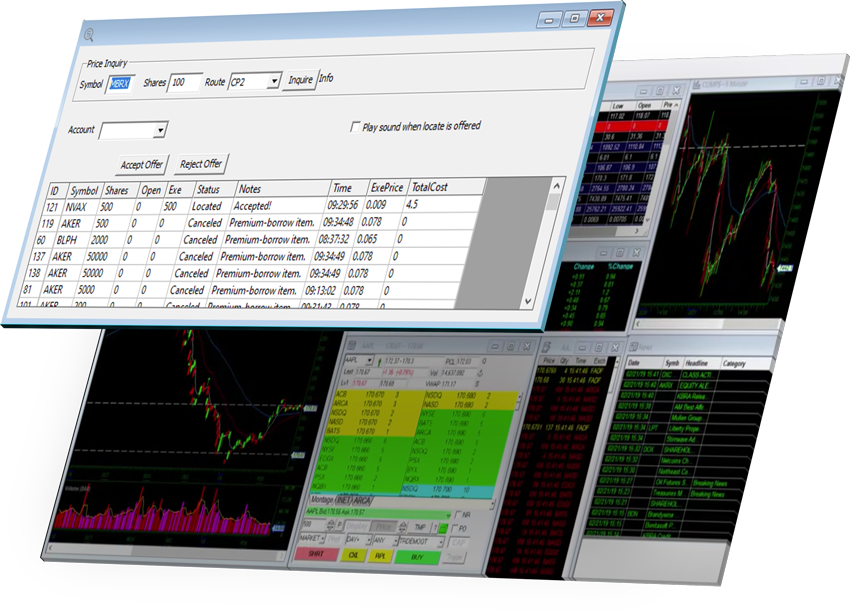 Every CenterPoint client is eligible for our locate discount program, with discounts automatically applied to locate fees.
1
$15 in Daily Free Locates
 25,000 Shares Free Overnight Locates
Per Symbol (2X Multiplier on Remaining Shares)
Locate Discounts Up to 30%
| Account Equity | Discount |
| --- | --- |
| 50K-99K | 15% |
| 100K-249K | 20% |
| 250K-999K | 25% |
| 1M+ | 30% |
1Locate Discount Program does not apply to overnight multiplier fees.