CenterPoint Edge
A comprehensive suite of trading software and tools designed to give traders an edge in the markets.
FREE for CenterPoint clients.
A $3,500 annual value.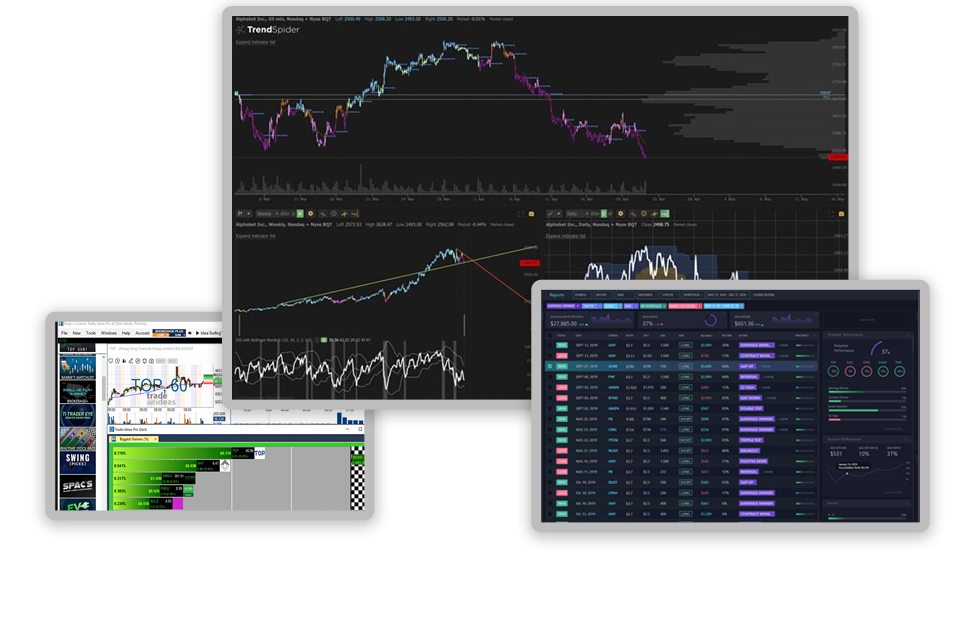 The tools you need to
find stocks to trade.
Start Trading With Confidence Using Industry-Leading Technology At Every Stage of the Trading Process

Powerful stock market scanning tool backed by artificial intelligence.
Real-Time Scanners
Trade Alerts
AI Trade Analysis
Backtesting
And more!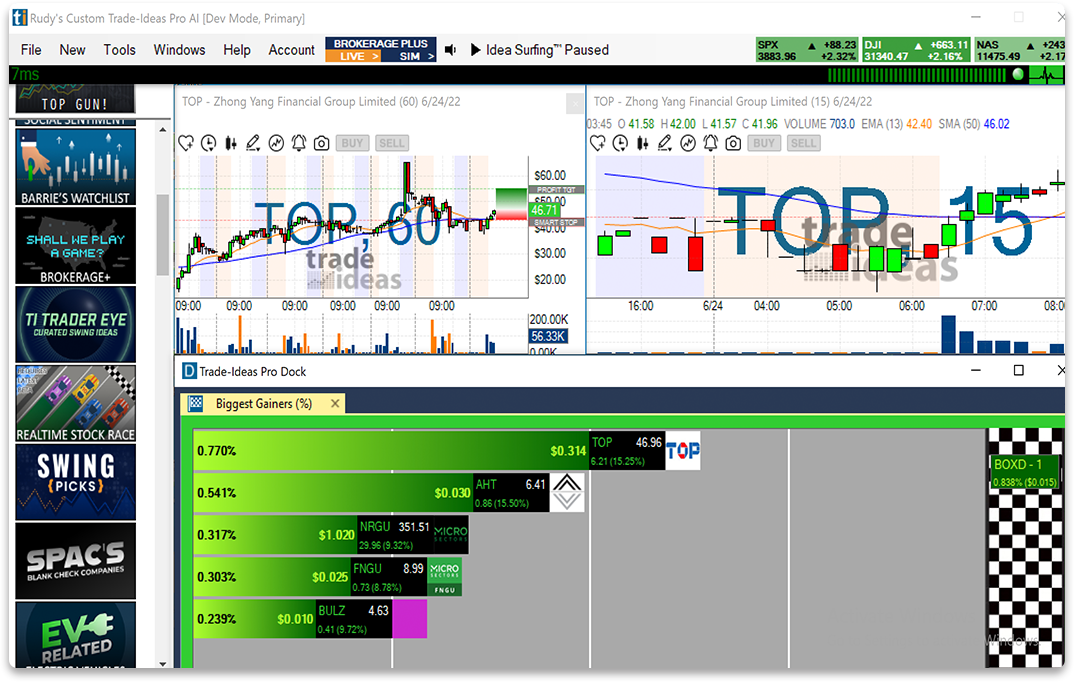 Sophisticated charting analytics and scanning software.
Advanced Technical Analysis
Dynamic Stock Alerts
News & Company Events
Unusual Options Activity
Market Scanners
And more!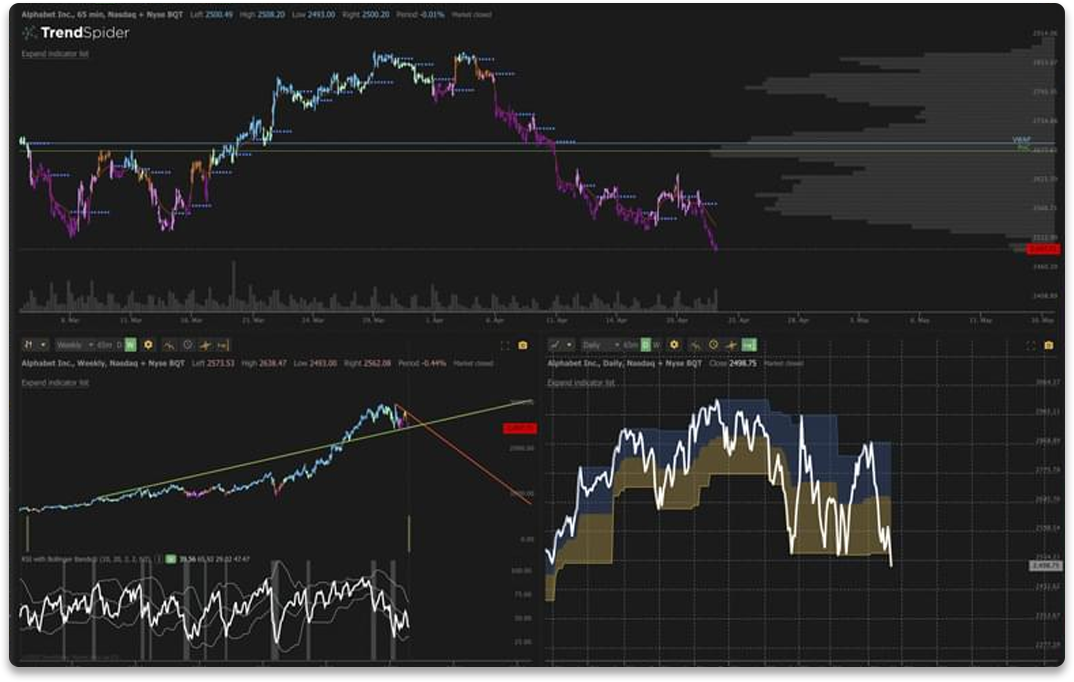 Comprehensive database containing detailed dilution profiles on thousands of small cap companies designed to give you a clearer directional bias.
Check Offering Ability
Details on ATMs, warrants, convertibles, and more
Historic Dilution Events
Real-Time PR and Filing Alerts
Fundamental Info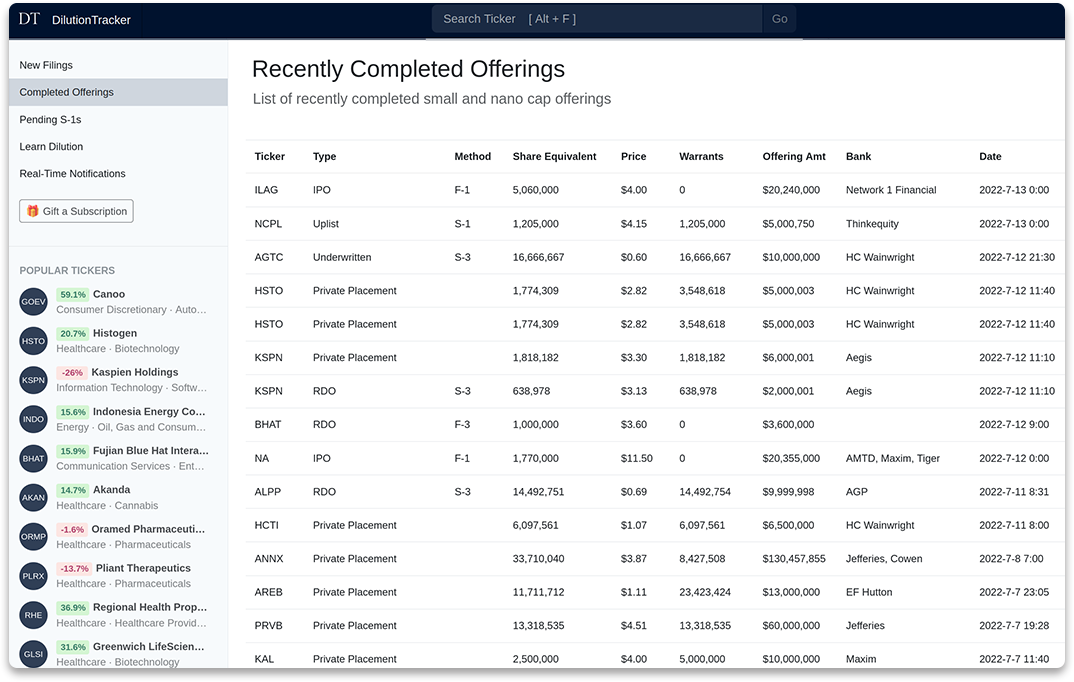 Trader journaling software and pattern identifier designed to improve future performance.
Import Trading Activity
Plot Trades on Charts
Identify Performance Trends
Simulate Trading Strategies
And more!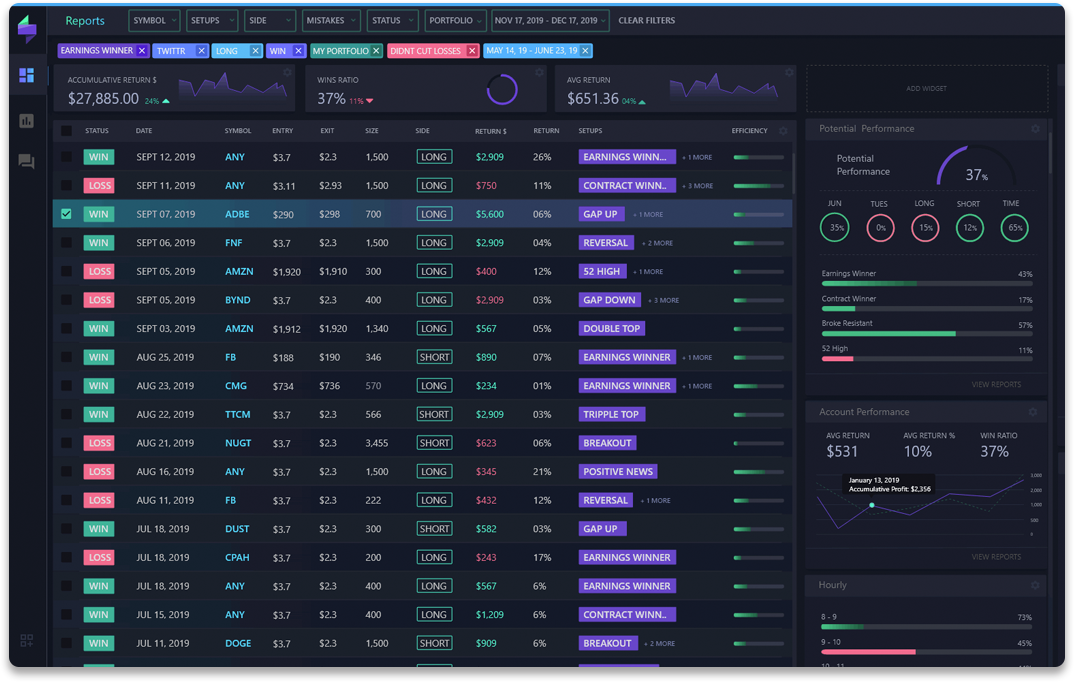 Your Edge in the Markets
Improved Market Visibility. Superior Research. Optimized Performance.
Trade Idea Generation
Identify fresh trading opportunities daily with a suite of unique real-time scanning tools.
Analyze Stock Charts to Plan Your Trades
Analyze charts using advanced technical indicators, unique chart types, drawing tools, and more.
Stock Research Tools
Take a data-driven approach to trading with tools that help you gauge a company's health and performance.
Catalysts Behind the Moves
Pinpoint the catalysts that fuel momentum – news, filings, and social media messages.
Stay Up-to-Date on Economic Trends
Stay informed about the latest economic trends, sector performance, and market news.
Journal Your Trades to Improve Performance
Stay informed about the latest economic trends, sector performance, and market news.
Ready to Get Started?
Experience the CenterPoint Edge Today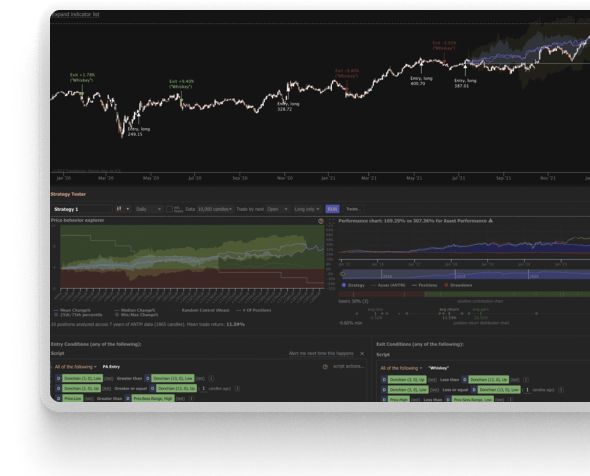 Frequently Asked Questions
How much does CenterPoint Edge Cost?
Every CenterPoint client is eligible for 3 months of free access (regardless of trading volume). After 3 months, benefits will be available to clients who trade more than 100,000 shares/month or 500 options contracts.
If you fall below the monthly trading requirement, access will be revoked, but you will NOT be charged.
Who is eligible for CenterPoint Edge?
All clients will receive free access for 3 months regardless of trading volume.
After the first 3 months, CenterPoint Edge will remain free of charge for traders who trade at least 100,000 shares or 500 options contracts per month.
Clients who do not meet the minimum trading requirement for two consecutive months will no longer have access to Edge benefits.
What software do I get access to?
CenterPoint Edge currently includes access to:
Trade Ideas Standard

 

(Regularly $118/mo)
TrendSpider Elite

 

(Regularly $79/mo)
TraderSync Premium

 

(Regularly $49.95/mo)
Dilution Tracker Pro

 

(Regularly $60/mo)
What if I already pay for one of these services?
As part of the CenterPoint Edge program, you will receive a new, complimentary account.