Free Access to Trading Tools & Software
Up to $6,000 in Annual Value!
All CenterPoint clients are eligible for free access to industry-leading technology designed to give traders an edge in the markets.
Charges will never apply. However,
inactive accounts
are subject to having access revoked.






Powerful stock market scanning tool backed by artificial intelligence.
Real-Time Scanners
Trade Alerts
AI Trade Analysis
Backtesting
And more!
Regularly $118/month
FREE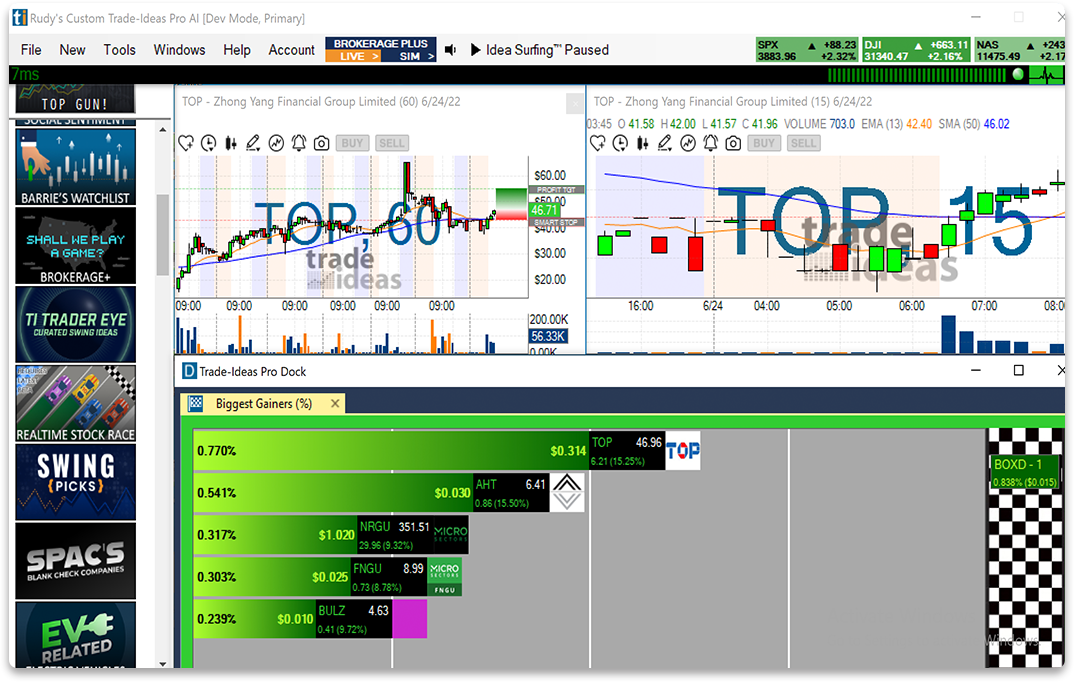 Advanced Real-time Newsfeed and Scanner
Real-time Newsfeed
Audio Squawk
Daily Movers List
Market Signals
And more!
Regularly $197/month
FREE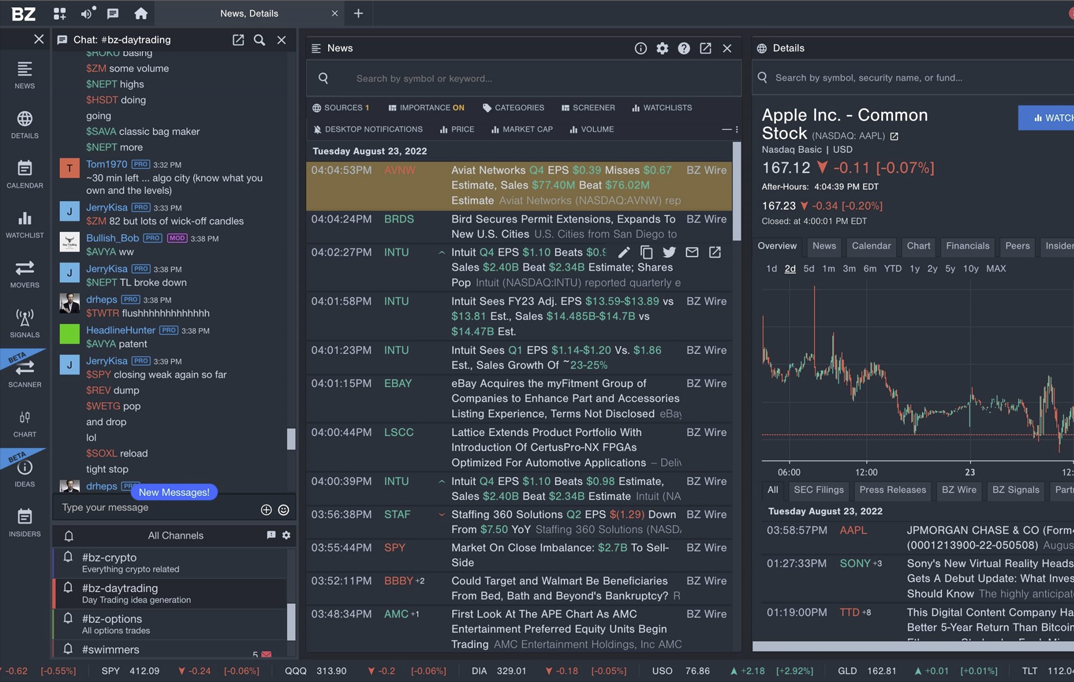 Sophisticated charting analytics and scanning software.
Advanced Technical Analysis
Dynamic Stock Alerts
News & Company Events
Unusual Options Activity
Market Scanners
And more!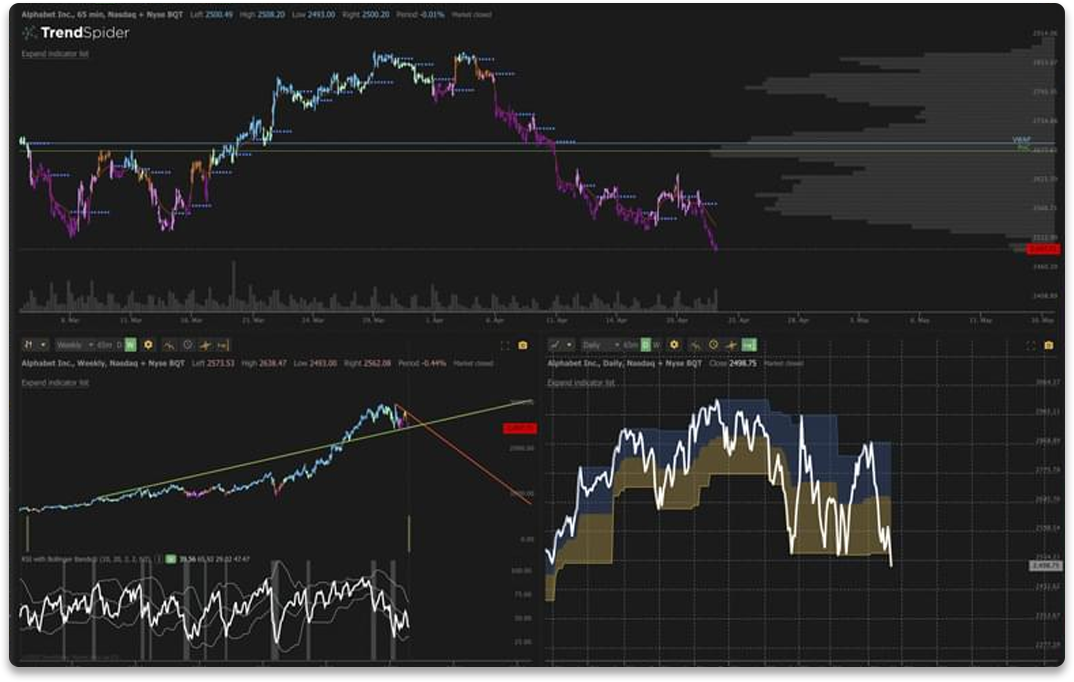 Dilution database containing profiles on thousands of small cap companies.
Check Offering Ability
Details on ATMs, warrants, convertibles, and more
Historic Dilution Events
Real-Time PR and Filing Alerts
Fundamental Info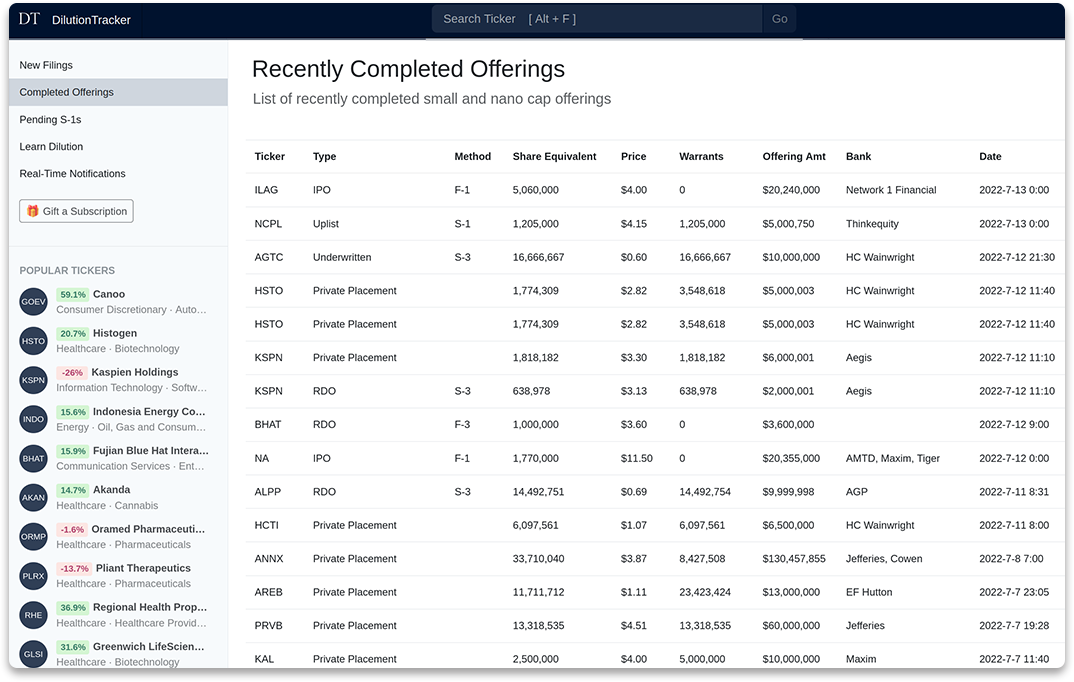 Trader journaling software and pattern identifier designed to improve future performance.
Import Trading Activity
Plot Trades on Charts
Identify Performance Trends
Simulate Trading Strategies
And more!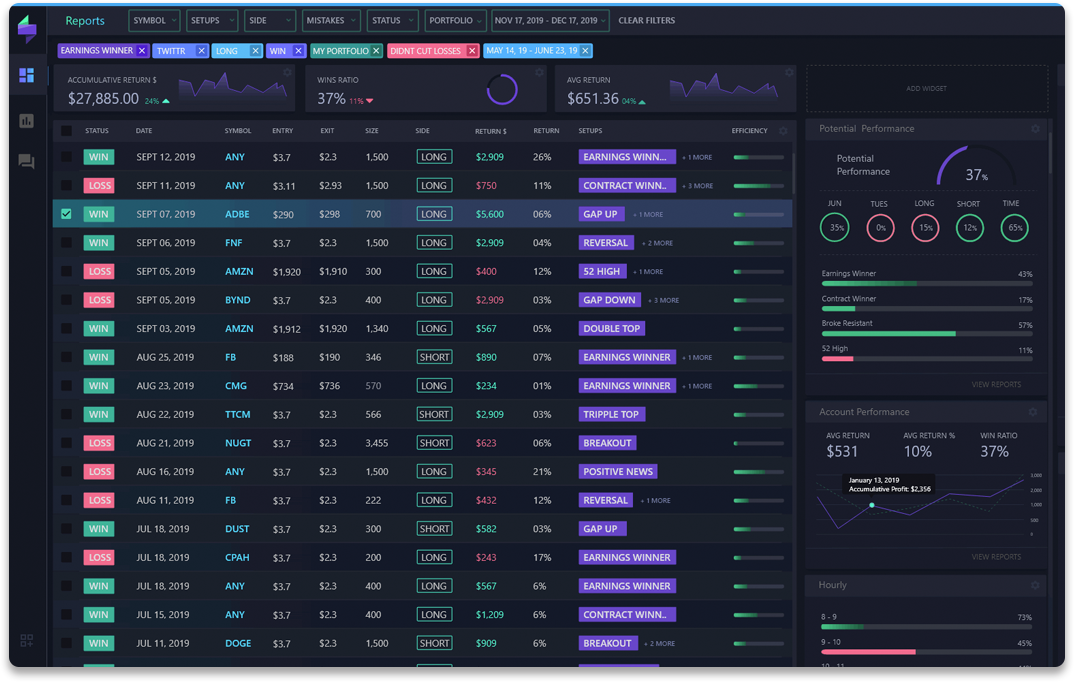 You will never be billed for CenterPoint Edge.
No hidden fees. CenterPoint Edge is 100% free.
Frequently Asked Questions
How much does CenterPoint Edge Cost?
$0. CenterPoint Edge is always free and you will never be charged.
How are inactive accounts defined?
Inactive accounts will be assessed on the 1st business day of each month. They are defined as trading fewer than 100,000 shares or 500 option contracts in each of the last two calendar months.
Inactive accounts will never be charged, but are subject to having their Edge access revoked
What software do I get access to?
CenterPoint Edge currently includes access to:
Trade Ideas Standard

 

(Regularly $118/mo)
Benzinga Pro

 

(Regularly $197/mo)
TrendSpider Elite

 

(Regularly $79/mo)
TraderSync Premium

 

(Regularly $50/mo)
Dilution Tracker Pro

 

(Regularly $60/mo)
What if I already pay for one of these services?
As part of the CenterPoint Edge program, you will receive a new, complimentary account.
Will I ever be billed?
No, you will never be charged for CenterPoint Edge.
I am already a client. How do I get access?
Ready to Get Started?
Experience the CenterPoint Edge Today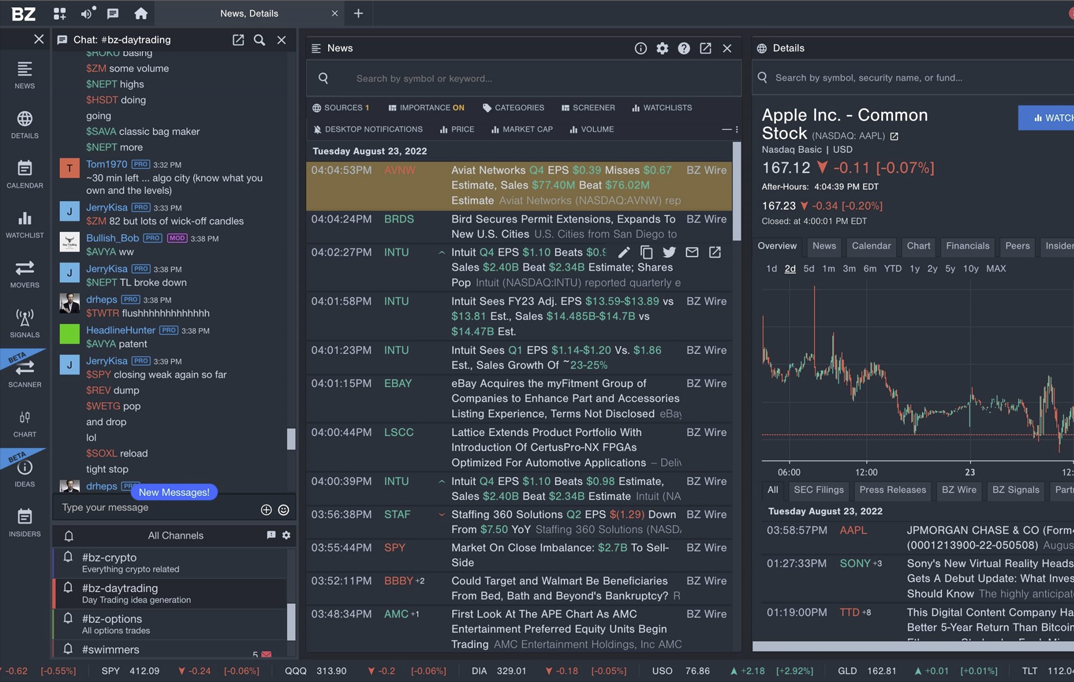 Disclaimer
Centerpoint is not affiliated with any of the companies providing services through the CenterPoint Edge Program.
CenterPoint reserves the right to change, modify, or discontinue this offer at its discretion.