Bank Account Verification and Transfers
Follow the steps below to verify your bank account and start processing a transfer.
Logging In
Navigate to the client portal login
Enter your username and password to access the system
Click the "Bank Setup" link to access money transfer resources
Select Account
Click the Account Lookup magnifying glass to select the desired account
Enter account search criteria
Click Search
Select account by clicking on a record


Bank Setup
A back account will need to be setup by the account user and authorized by plaid by following the steps below.
*Not all banks participate in the Plaid system.  If your bank is not listed please utilize the Wiring instructions to fund your account. 
**Introduced account will have access to the bank setup screen, however, they will not have access to the request tab.**
Select the "Bank Setup" tab
Click "Add Domestic Bank"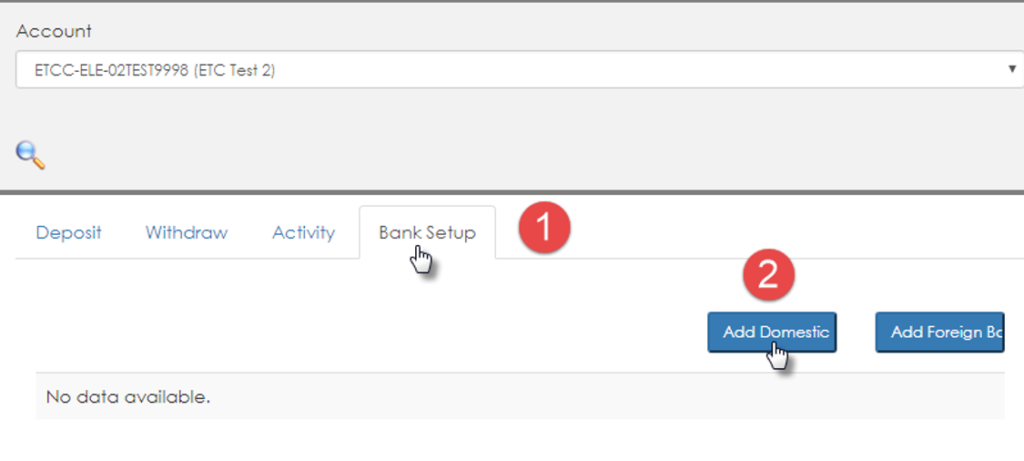 Plaid Authorization
After the Plaid Quickstart screen pops-up on your screen and you've read the User Privacy Policy
Click "Continue"
Select Bank from list or Search by using the available search field
Enter your credentials to login to your bank account
Select the desired bank account to setup